Company news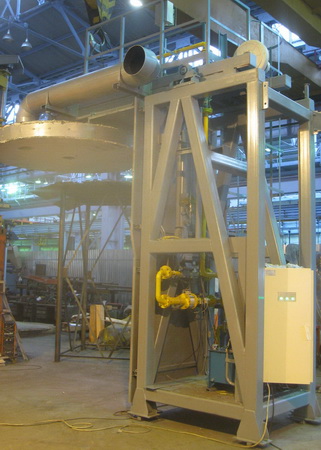 04.10.2011
Steel ladle drying and heating:
Two vertical installations for drying and high-temperature heating of the lining of 40 tons capacity steel ladle and two horizontal installations have been shipped to the Customer
Vertical installations are designed for "smart" drying of new lining of any type with a guarantee of its integrity and the absence of internal defects - this ensures the normal operation of the lining during its entire life. In addition, the vertical installations can produce high-temperature heating of the lining and its temperature keeping as well as forced heating just before tapping off the steel. Horizontal installations are designed for high-temperature heating of the lining, combined with the operations of service of mechanisms and devices of the bottom of the ladle. Booths are equipped with modern control and safety systems. The covers are made of fibrous material, compressed by special technology. Lifetime of the cover lining is up to 4 years.
Installations are designed to equip the second stage of casting and rolling production plant GUP LPZ (Russia, Smolensk region, Yartsevo).