Company news
20.11.2012 New drying/heating instalations for Guatemala:
factory tests successfully finished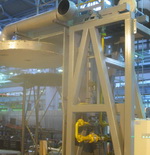 04.10.2011 Steel ladle drying and heating:
Set of installations for drying and high-temperature heating of the lining of 40 t capacity steel ladles is shipped to the Customer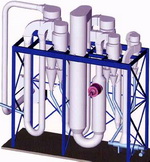 21.07.2011 Experimental cyclone kiln for gypsum firing
design works and and preparation for construction starts. Technology of cyclone firing allows producing plasters from cheap natural resources.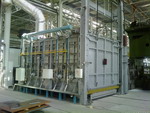 30.05.2011 A new gas heating furnace with roll-out hearth
will be launched in 2011 in one of the machine-building enterprises of the Ural region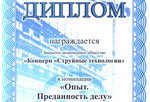 11.04.2011 Highest award from the Professional Community
Concern "Jet Technologies" marked a diploma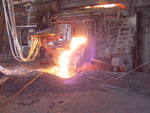 05.04.2011 Set of heads for multi-lance
has been supplied to steel-making plant "Mechel" located in Chelyabinsk (Ural, Russia). The Multi-lance is the key part of intensification system for 100-tonn arc furnace.